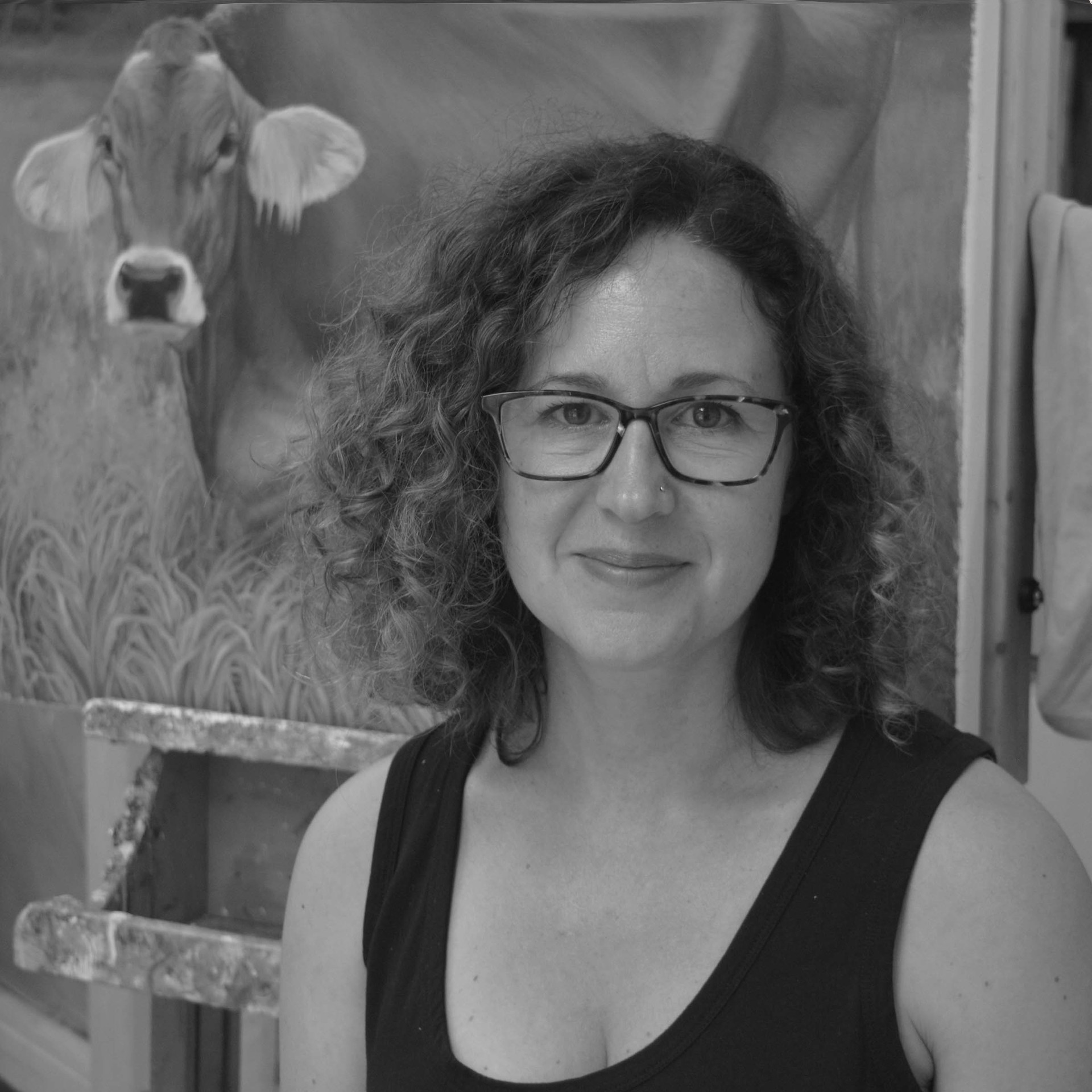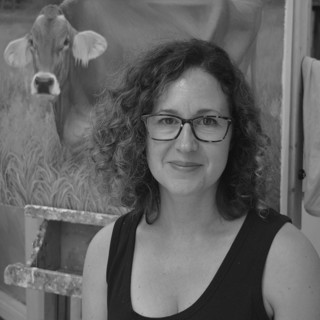 Stephanie Bush is a Montreal native with an extensive exhibition record both nationally and internationally. She earned her MFA from the University of Waterloo, ON, with a minor in Women's Studies. Currently, Bush resides in Vermont and divides her time between her professional art practice, teaching art and raising her young family. Bush is represented by the Clark Gallery in Lincoln, MA and, recently, The Meyer Gallery in Santa Fe, NM.
Cows are an everyday presence in my experience of Vermont, but they are largely peripheral. It was the desire to examine more closely that which is peripheral and overlooked, that lured me to look more closely at a being that shares my space and ecology.
I grew up in the city of Montreal with only the occasional weekend or summer camp experience in the country, so cows are in many ways as foreign to me as a camel. The first thing that overwhelmed me when confronted with the actual presence of a cow, was simply their size. This translates directly into the size of my canvases. Next was the strange experience, repeated again and again, of having them look directly at me. I had the unshakable feeling of being seen, and seen deeply. One can get lost in their eyes and so the gaze has become an integral part of the series, expressing the relationship between the witnesser and the witnessed.
Read More